post originally published on this site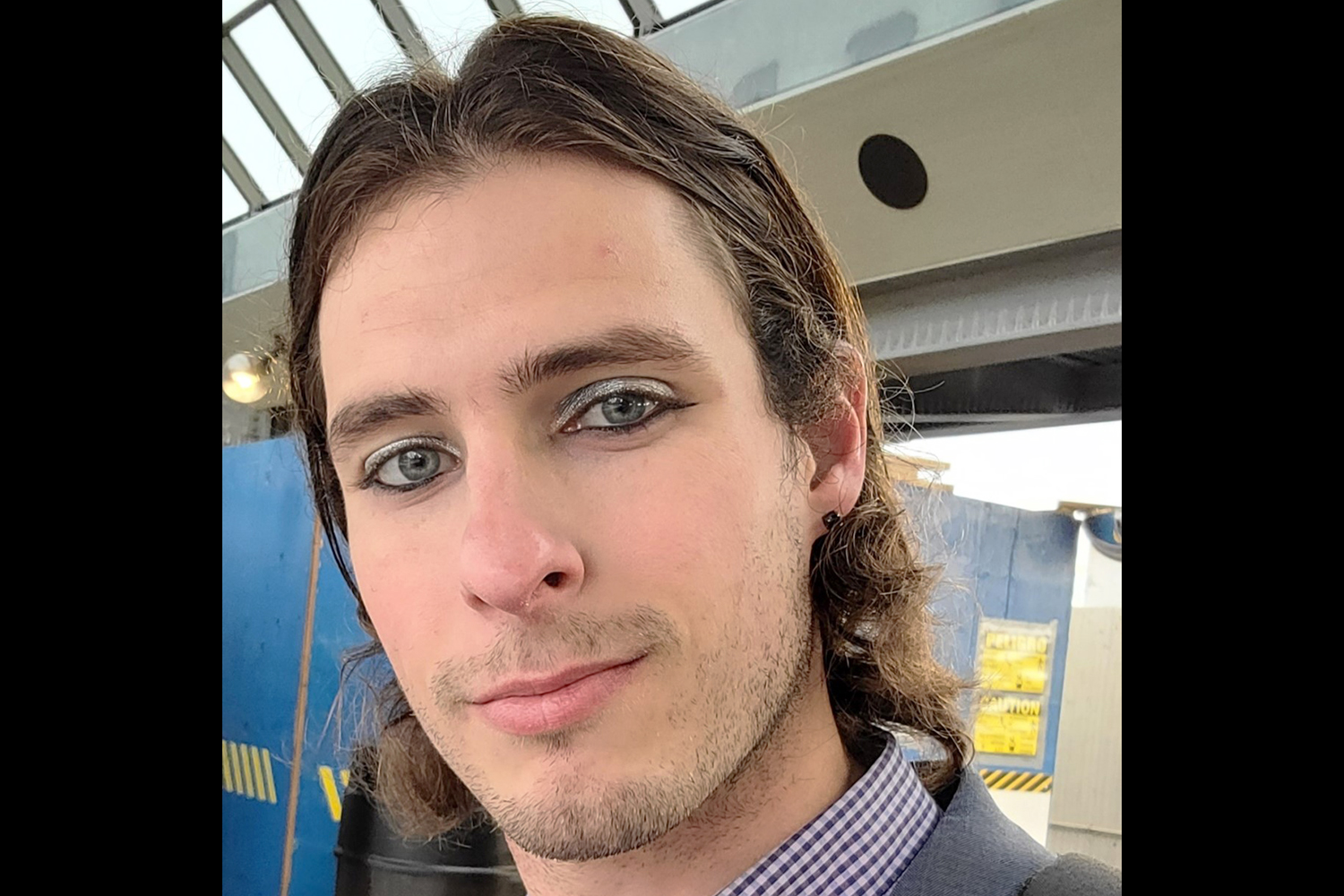 Tell us a little about finding your identity as a member of the LGBTQ+ community. How do you feel your experience has changed with time?
Finding my identity within the LGBTQ+ community has been a long an ongoing path that I've walked, stumbled, and run down for nearly 15 years. I started questioning my sexuality as a teenager in high school and lived my life thinking everyone who looked in the mirror felt like they were looking at a picture of another person. I came out to my friends as bisexual after the repeal of the "Don't Ask, Don't Tell" policy prior to commissioning into the Army, and it wasn't until the last several years I really felt safe enough in the community to explore my gender. These days I mostly identify as non-binary, bisexual, and use they/them pronouns.
What does Pride mean to you?
It's a celebration of survival and life, and a reminder of both the progress that has been made and the distance we still have to go. It's a time to celebrate myself within the community that accepts me as I for who I am. It's a space to be unapologetically myself, and to celebrate found family. It's also a stark memorial of those who died in the AIDS epidemic an entire generation of members of the LGBTQ+ community that was decimated. It's a reminder that the struggle and fight continues as demonstrated by movements around the country to restrict access to health care and other services for transgender individuals. It's looking to the horizon toward an inclusive and accessible future that cares for the people who live in it and doesn't punish them for their gender and sexuality.
Why do you think diversity and inclusion is important in the workplace? Why is it important to your profession?
It brings the perspectives of marginalized groups and communities into the discussion and gives them a voice in decision making. By excluding these groups, we exclude unique innovative solutions that allow organizations to connect to the communities they serve more effectively.
Nuclear security has long been a monoculture that's ridden on the accomplishments of women, harmed indigenous groups, and excluded members of the LGBTQ+ community based on their sexuality or gender. These groups have so much to add to the field in the form of unique perspectives and solutions. Diversity and inclusion in nuclear security means avoiding these mistakes and harms of the past. It means finding innovative solutions that reduce harm to marginalized communities.
Tell us something interesting about yourself; what do you like to do for fun/downtime?
In my free time I like to play Dungeons and Dragons, I am actually running a game for my friends and we are about to complete our first adventure as a group.