post originally published on this site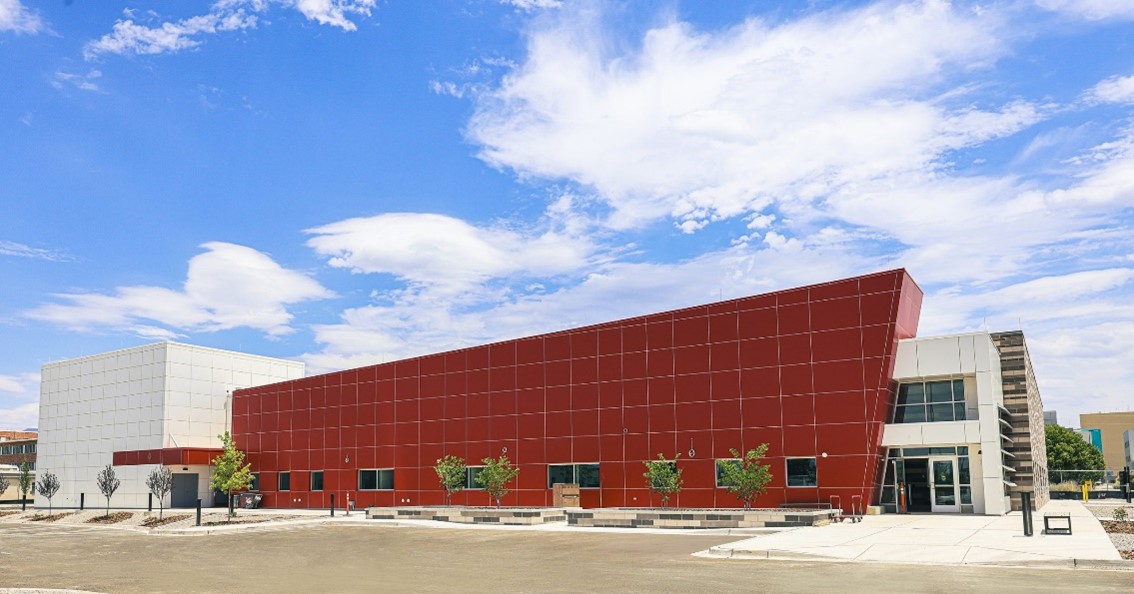 On Aug. 7, NNSA celebrated the opening of Sandia National Laboratories' new Emergency Operations Center. The 25,359 square foot center will house NNSA and Sandia emergency management staff offices, the 24/7 Emergency Management Communications Center, dedicated incident management and coordination space and multipurpose training rooms, among other functions.
The Emergency Operations Center, activated during an emergency or crisis, is staffed around the clock by the Labs' emergency management specialists. The new facility will include functional and efficient space, tools, and capabilities for emergency response professionals to identify, collect, analyze, and share incident information with emergency response organizations like Kirtland Fire Emergency Services, Sandia Medical Clinic, or the University of New Mexico Hospital.
Sandia's emergency management organization will be in the new Emergency Operations Center and oversee the building's day-to-day operations. The Labs' Emergency Management Communications Center will be staffed 24/7 and support emergency and nonemergency calls. The new facility will provide space for three dedicated 911 call stations, two dedicated nonemergency call stations, and one dedicated Sandia duty officer station.
The new building has redundant mechanical and electrical systems, a backup generator, showers, a kitchen with a pantry and dining area, and temporary sleeping areas for resilience to operate independently for at least 70 hours.
"The Sandia Emergency Operations Center represents one important step NNSA is taking to enhance and accelerate delivery of safe quality infrastructure through innovative, streamlined processes to meet NNSA mission needs while supporting our employees and surrounding communities," said Nicole Nelson-Jean, NNSA Associate Administrator for the Office of Infrastructure. The facility will enable the primary mission of emergency management to protect people, property, and the environment from all kinds of hazards.